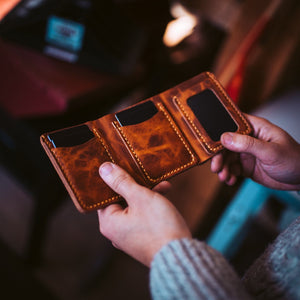 Lifetime Guarantee
The Last Wallet You'll EVER BUY
Built to endure and grow better with each passing year.
Shop Wallets
Handmade Leather Wallets
Popov Leather is a small workshop that prides itself on high-quality leather goods. We're based out of Nelson BC, Canada and are a team of artisans local to the area. We believe in honest work and making leather goods that will last a lifetime.

Our products are stitched by hand from premium full-grain leather. We make billfold wallets, leather card holders, leather journals, passport covers, traditional leather wallets, front pocket card holders, and much more. Each handmade leather item we produce comes with no-hassle returns and a lifetime guarantee. We take pride in our work and believe you will too. Nothing leaves our workshop unless we know you'll love it.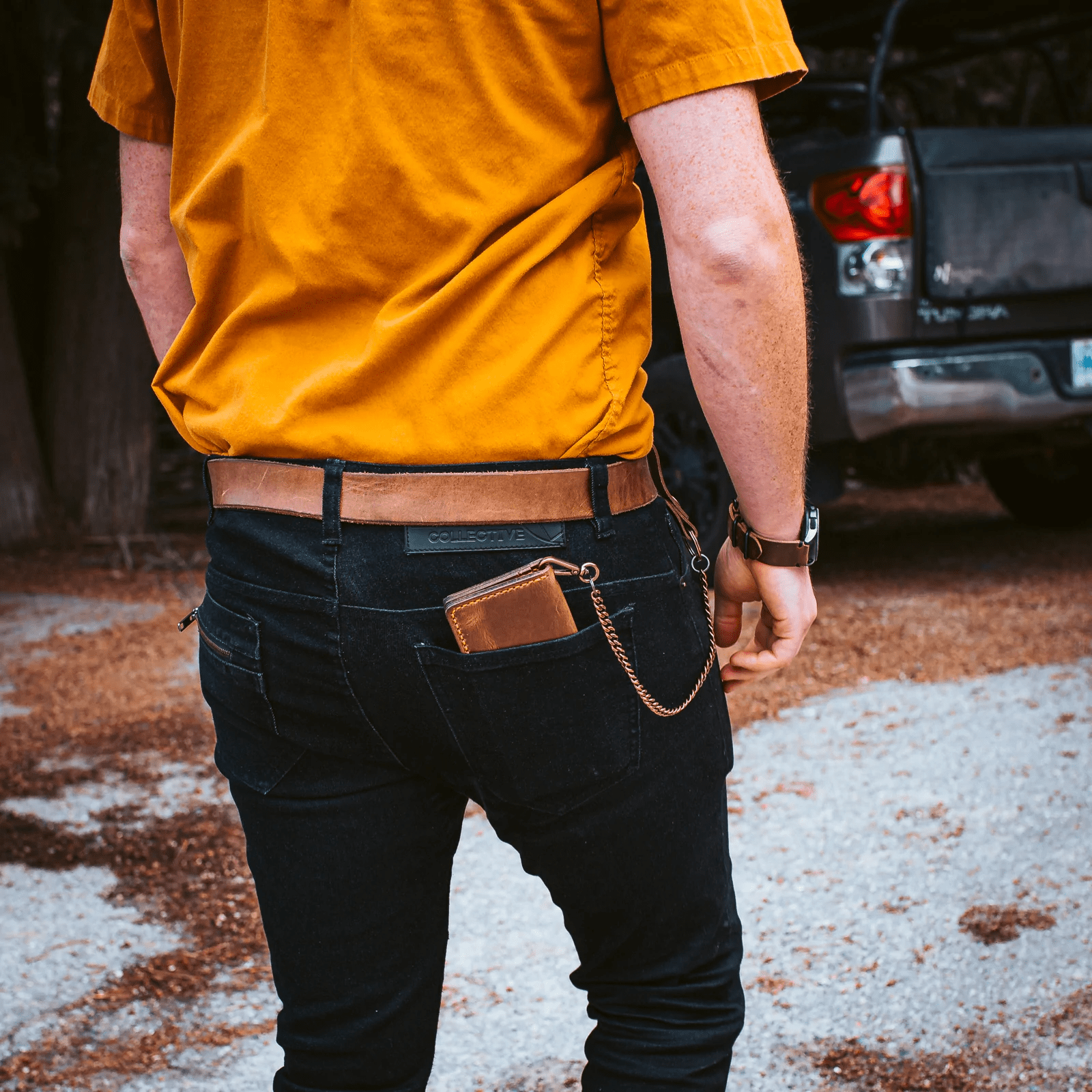 Get rewarded and gain full access to exclusive Popov Leather perks.