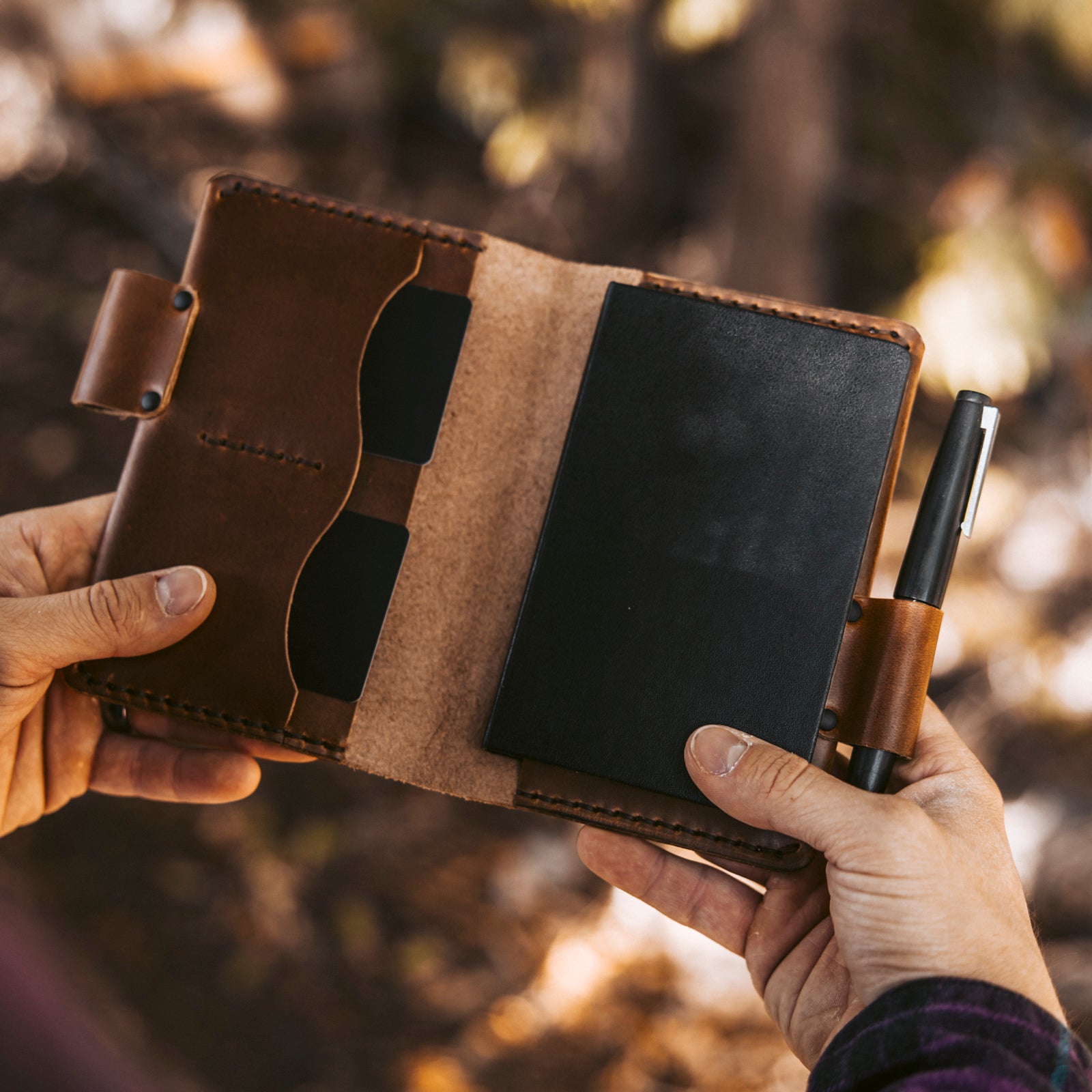 Leather Moleskine Notebook Covers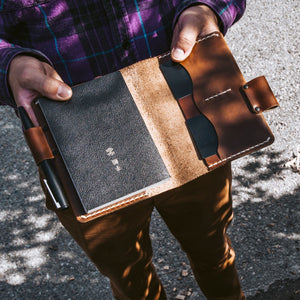 Interlocking Tabs Are Back
20% Off ALL NOTEBOOK COVERS
Use code: PENLOOPSAREBACK
Leather Moleskine Notebook Covers: Your Notebook's Best Friend
Experience the unmatched durability of our Leather Moleskine Notebook Covers, hand-crafted with precision. These covers seamlessly blend traditional craftsmanship with contemporary design. Using full-grain leather sourced from family-run tanneries in the USA, our covers ensure longevity and develop a distinct patina over time. Perfect for safeguarding your notes, our Leather Moleskine Notebook Covers, crafted in Nelson BC, Canada, are ideal companions for your writing adventures.
ABOUT MOLESKINE NOTEBOOKS
Moleskine, an esteemed Italian brand, was established in 1997, drawing inspiration from the distinct Parisian notebooks that flourished during the 19th and 20th centuries. These notebooks, believed to have been favored by luminaries like Vincent van Gogh, Pablo Picasso, and Ernest Hemingway, captivated many with their unique design. The brand's moniker, 'Moleskine', was derived from Bruce Chatwin's novel "The Songlines," where he narrated the tale of these cherished black notebooks. In 1986, when the original manufacturer in Tours, France, shut down, Chatwin endeavored to acquire as many of these notebooks as possible.
The design and allure of Moleskine notebooks were rejuvenated by the Italian company Modo & Modo in 1997. These notebooks, characterized by their traditional black exterior, rounded corners, and ivory-colored pages, also boast an elastic band and a ribbon bookmark. With a commitment to sustainability, Moleskine ensures the use of environmentally responsible paper sourced from certified forests. Today, Moleskine stands as a beacon of timeless design and the enduring magic of handwritten notes.
Leather offers a unique experience. As you use your cover, it will develop a distinct patina, reflecting your journey and the memories you've captured. Our full-grain leather ensures that your notes remain safe and protected for years.
Our covers are designed to hold only one Moleskine Notebook perfectly.
Popov Leather emphasizes craftsmanship and authenticity. Each cover is hand-stitched, ensuring individual attention to detail. Our leather, sourced from trusted family-run tanneries in the USA, guarantees top-notch quality and a luxurious feel.
We are confident in the quality of our work. Every Leather Moleskine Notebook Cover is backed by a guarantee against manufacturing defects. Should you encounter any issues, our dedicated team is always ready to help.
Our covers are designed to fit various sizes of Moleskine Classic Notebooks, from Pocket to A4. You can choose the one that best fits your notebook.