The Story of Popov Leather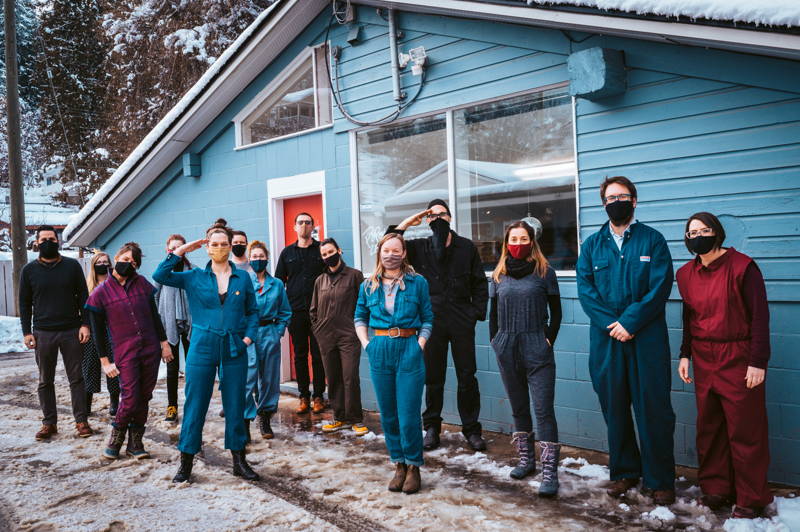 High Quality Leather Goods, Made Honestly.
It's hard to believe that what started as a hobby has blossomed into everything you see here.

In 2013, I picked up a leatherworking kit and bought some scrap leather. Countless late nights hunched over my dining room table were all in pursuit of one goal: To create a simple leather wallet that would fit in my front pocket. I made a few dozen crude prototypes, chiseling away at my design until it was just right.
It was my wife, Jill, who convinced me that I might not be the only person struggling to find the best front-pocket wallet for my needs. I posted my design online, and to my surprise, a lot of other people wanted that same simple wallet.
It has taken weeks of patience, months of practice, and years of learning, but this hobby has grown out of my dining room and turned into a thriving business that supports me, my family, and talented people in my community.
Every day I am fortunate to be in my workshop doing what I love. I'm even more fortunate to have found such an amazing group of hard-working people. We take enormous pride in what we make, and nothing leaves our workshop unless we know you'll love it.

On behalf of the Popov Leather team: thank you for your support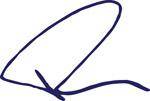 Ryan Popoff
Owner and Maker
---
---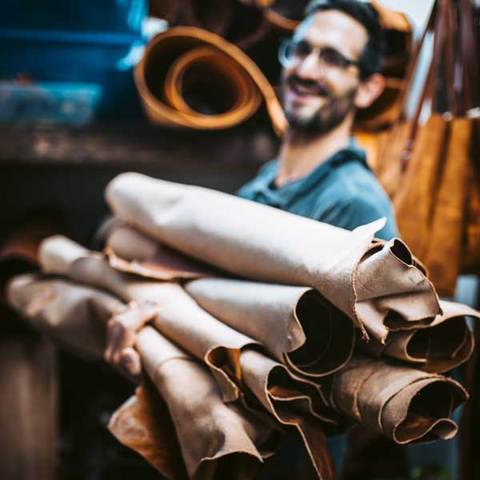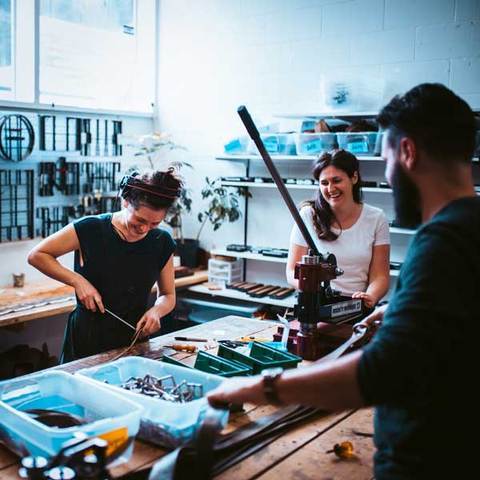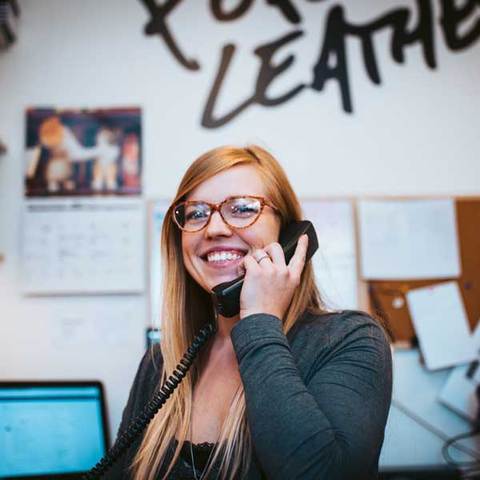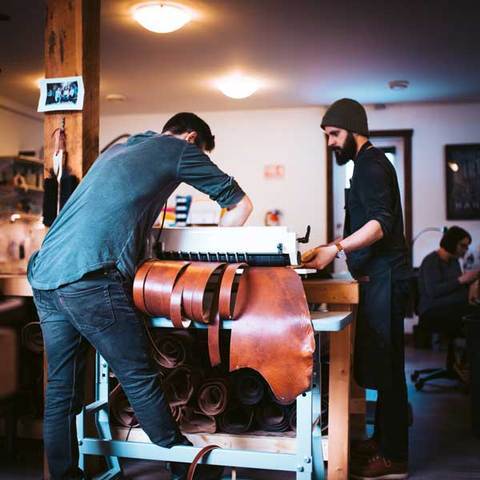 A peek inside the day-to-day at Popov Leather. We're currently operating out of a renovated animal kennel measuring just over 1,400 sqft in size.
Every product that's ordered is made to order. That means we create every single order from scratch for our customers. From the time we receive an order, it gets cut from our full grain leather, assembled, sewn, finished, inspected and finally shipped. Each product we craft passes through many hands before it reaches a customer. There is nothing automated or fancy about what we do. The care and dedication to our work comes through in the final product.
Every email you send us, phone call you make, is answered by a member of our team. Someone who knows our products, who makes our products, and who uses our products daily. We wouldn't have it any other way.