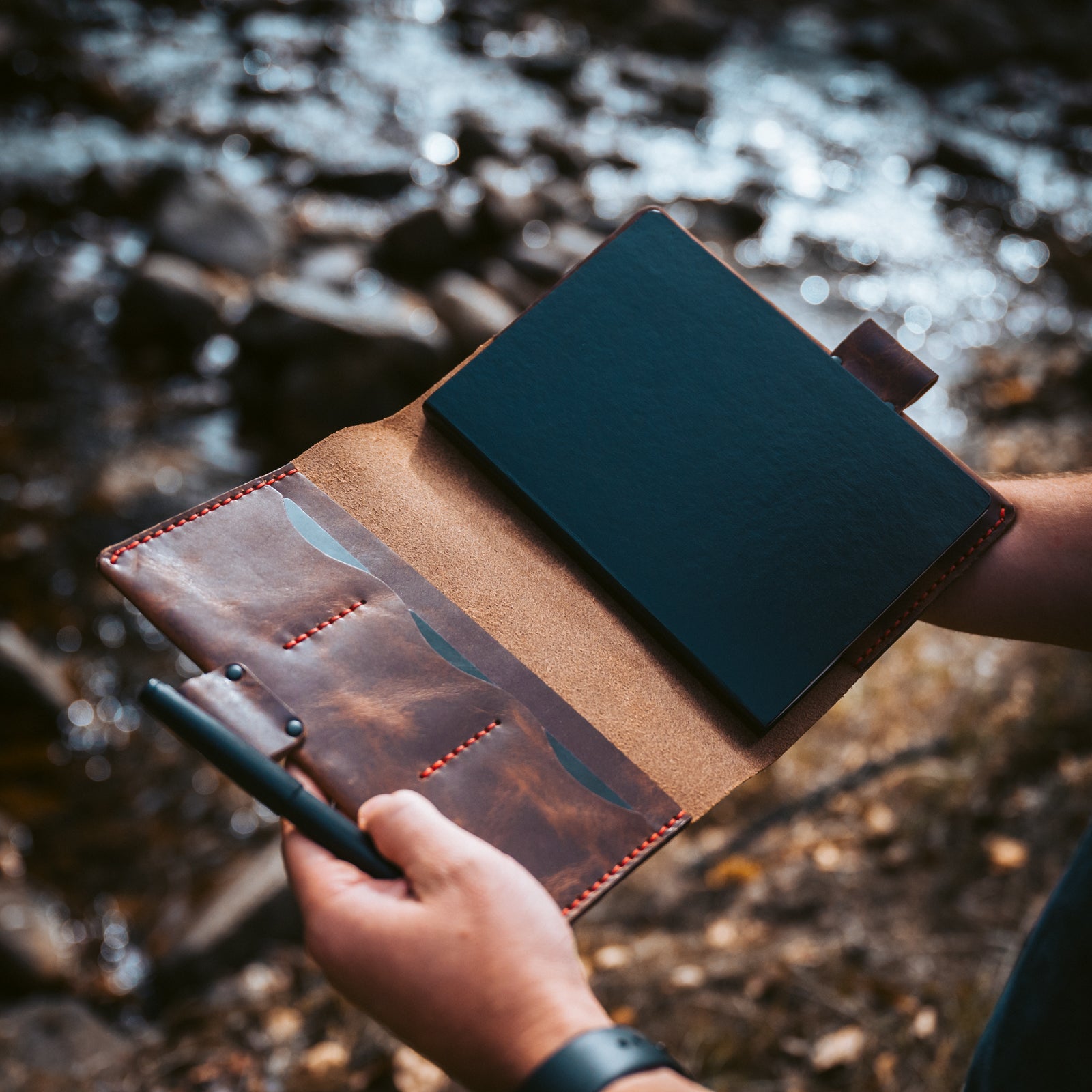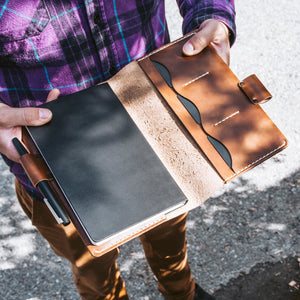 INTERLOCKING TABS ARE BACK
20% Off ALL NOTEBOOK COVERS
Use code: PENLOOPSAREBACK
A Great Gift Idea
Instant Gift Cards
Can't decide on the perfect leather gift? Instant Gift Card to the rescue!
Last Minute Gifting
Larger than Life
A5 Leather Notebook Covers
Our largest leather cover that fits a variety of large format notebooks such as the Rhodiarama Hard Cover, Hobonichi Cousin, Leuchtturm1917, Clairefontaine, and of course, our own Note Keeper A5 Notebook.
Protect your cover
Leather Field Notes Covers
Our full-grain leather covers will protect your Field Notes Memo Books for as long as you want to store them. Take your scribbles, notes and drawings on the go with this compact leather bound cover.
Leatherbound
Moleskine Notebook Covers
This popular brand gets a stunning make-over in our full-grain leather. These covers feature a back-pocket slit to accommodate notebooks' elastic.
Personalized Leather
A6 Covers
Our A6 Notebook Covers fit a variety of notebooks including the Hobonichi Techo planner, Stalogy 365Days Notebook, and Midori MD Notebook.
Secure Leather
Pen Cases
Don't forget about a notebook's best friend: the pen. Whether you own a grail fountain pen or a specialty mechanical pencil; they will have a special home in our leather pen cases.
Leatherbound Notebook Covers That Get Better as they Age (Just like you!)
We only use high-quality full-grain leather, which means your leather notebook cover will only get better the more you use it. The patina that begins to develop on your cover will be a record-keeper of all the places you've traveled and how you carry your notebook with you along the way.
Read about how much Popov Leather (and it's customers) adore patina here.