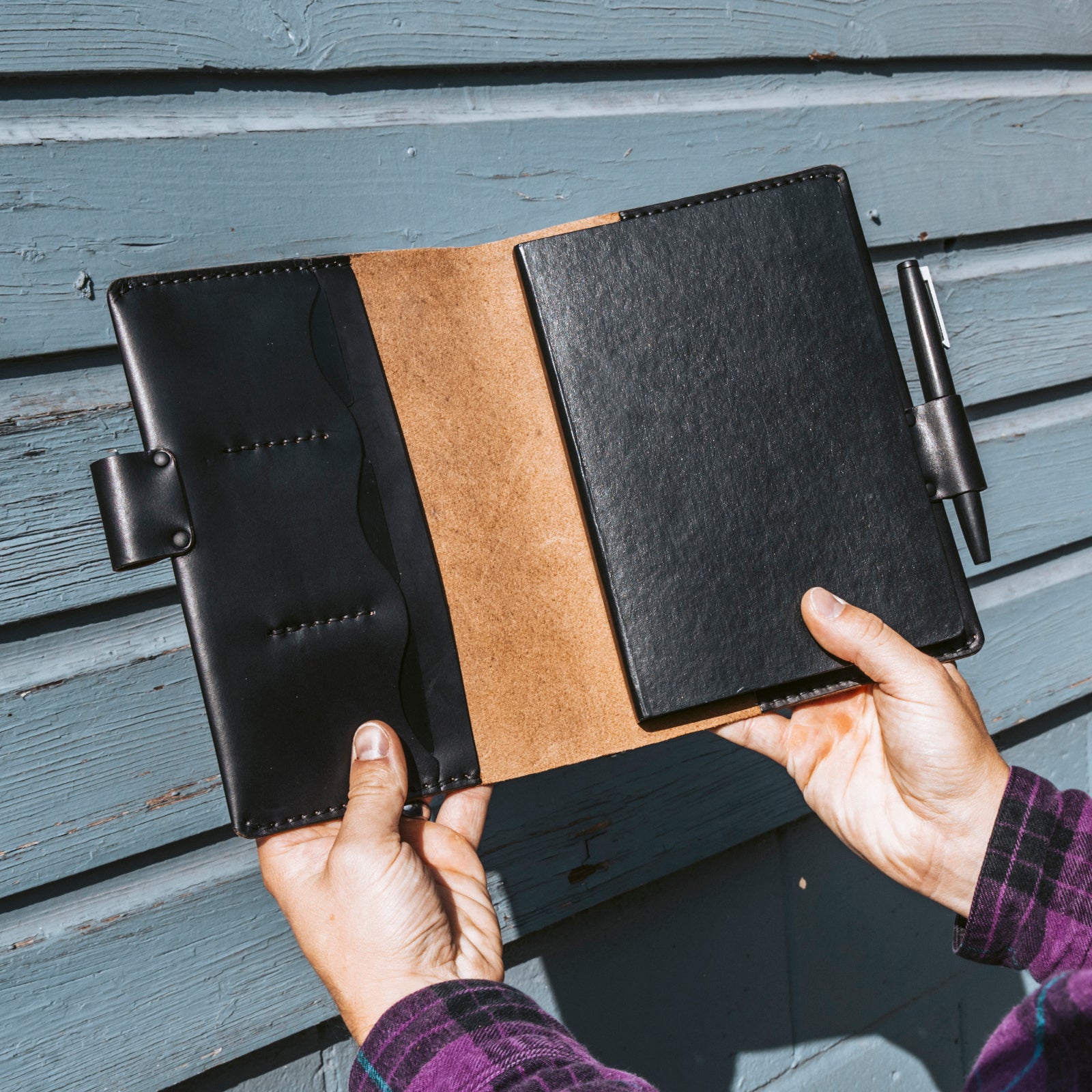 Leather A5 Notebook Covers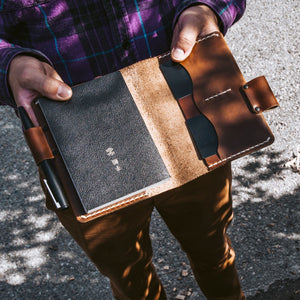 INTERLOCKING TABS ARE BACK
20% Off ALL NOTEBOOK COVERS
Use code: PENLOOPSAREBACK
LEATHER A5 NOTEBOOK COVERS CRAFTED IN CANADA.
Our leather A5 notebook covers are lovingly hand-crafted using traditional methods and materials. Our full-grain leather is sourced from USA full grain leather and we stitch all our notebook covers by hand.
Everything is made and shipped from our workshop in Nelson BC, Canada.
WHICH NOTEBOOKS FIT OUR A5 NOTEBOOK COVERS?
Our A5 notebook covers have been designed to fit Rhodiarama Hard Covers, Hobonichi Techo Cousins, Leuchtturm1917 A5 Notebooks, Clairefontaine A5 Notebooks, Daytimer Journal Edition Notebooks, and our own Note Keeper A5 Notebook.
The cover can accommodate any notebook up to the following dimensions: 148 x 210 mm or 5.8" x 8.3".
How Big are your A5 Notebook covers?
Our covers measure 9" x 7.25" when closed.