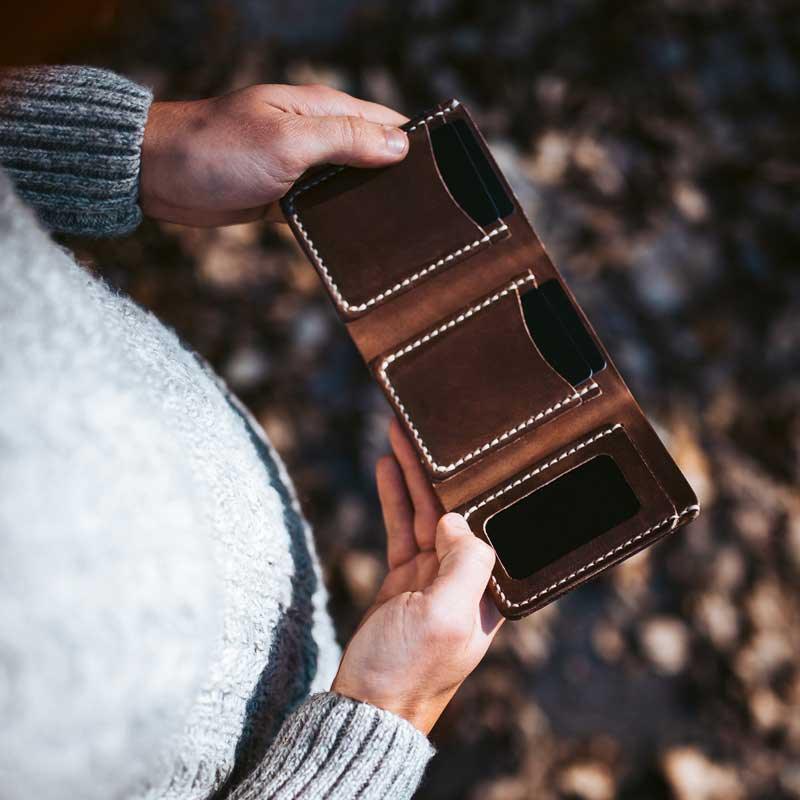 Leather Trifold Wallets - Carry Without Compromise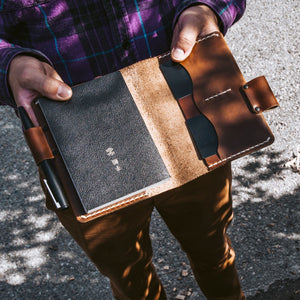 INTERLOCKING TABS ARE BACK
20% Off ALL NOTEBOOK COVERS
Use code: PENLOOPSAREBACK
Shop Notebook Covers
This full-grain leather Trifold wallet is designed to hold a lot of cards and a lot of cash. Easily flip out your ID when it's needed and the wallet will naturally fold back in on itself.
Designed to be carried in your front or back pocket, the Trifold is ultra-durable, thick, and built for life.

We hand-sew every wallet with imported Tiger Thread, which means our stitching will never unravel. A lot of pride goes into our work and we back it all with a lifetime guarantee.