Your Popov Pocket Profile is:
You have a wide range of tastes and could be described as diverse. You are a universal and worldly person that can't be pigeon-holed into one genre.
You get along with all walks of life and are easily relatable.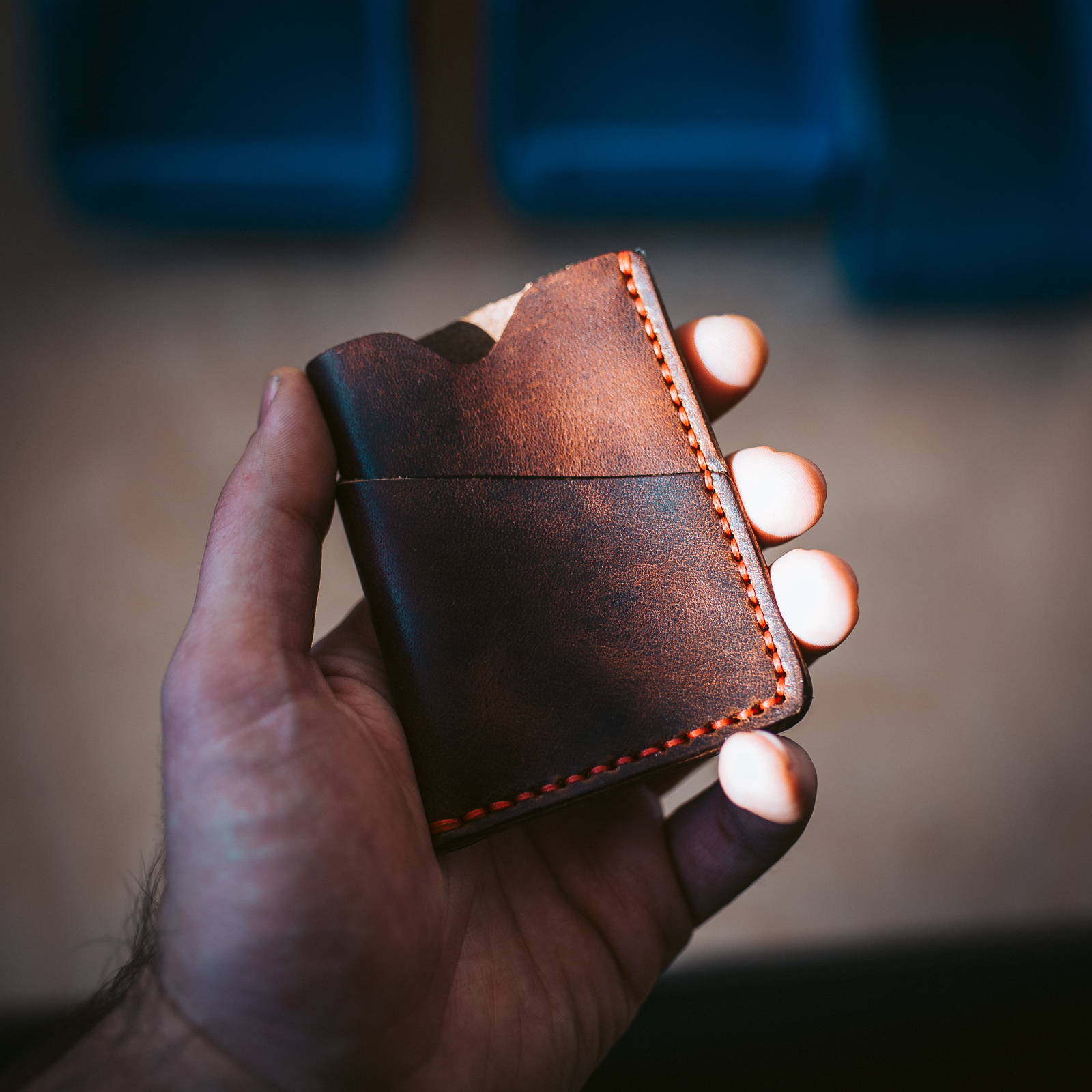 Drop your wallet while rock climbing, step on it by accident, or run over it in a car. Your experiences will add patina and character to this wallet, not destroy it.
The best place to throw your keys at the end of the day: our leather valet trays. Also the perfect travel companion to organize all your goods on the road and in hotels. Unsnaps and rolls up easily.
---
PROTECT YOUR CARDS, PROTECT YOUR PRIVACY
This is our answer to RFID blocking wallets. The Wallet Gauntlet is a card you can use in any wallet (not just ours). This card will scramble any malicious attempt to skim data from unauthorized scans.
---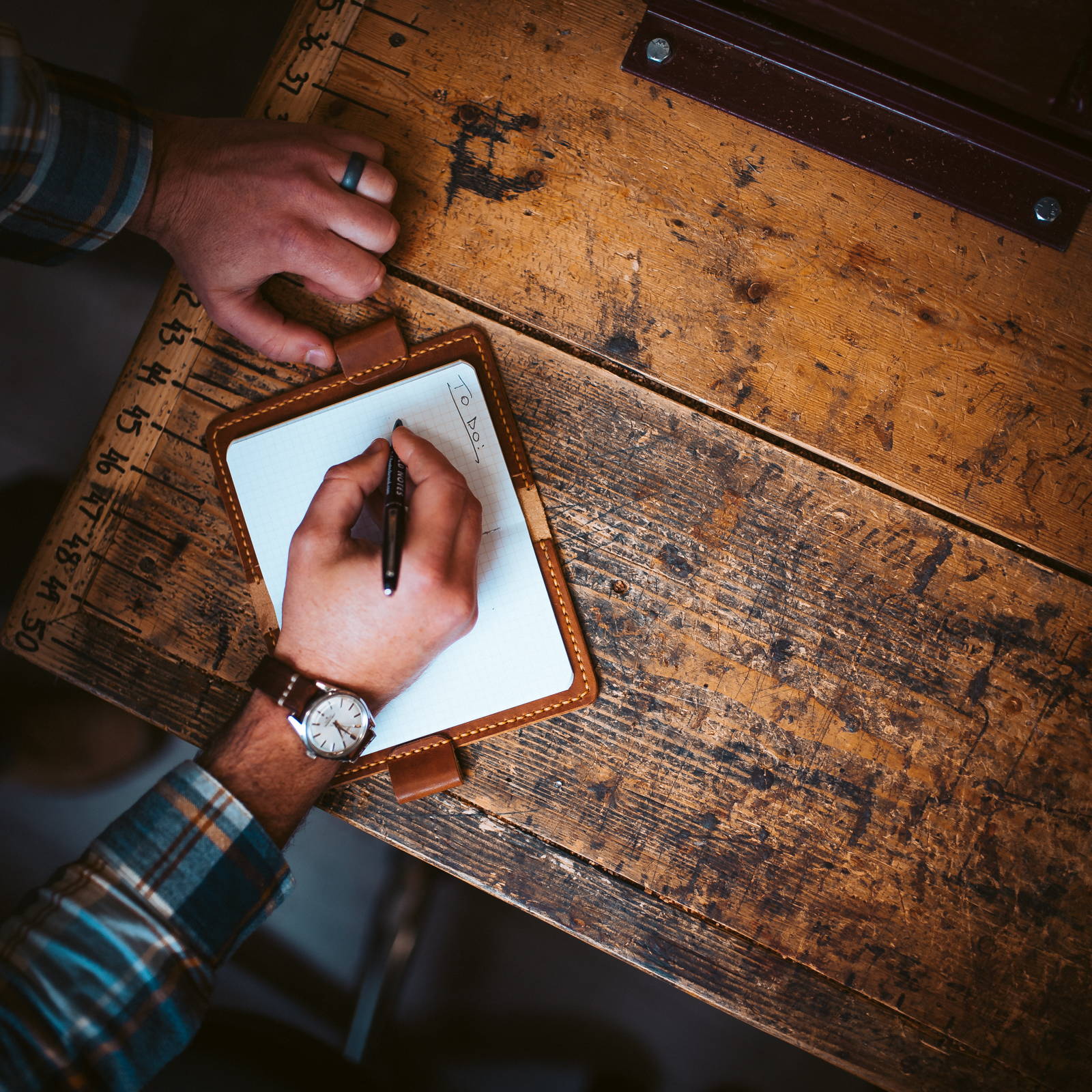 The right notebook is like a good friend: reliable, helpful, and always there when you need it. This Field Notes cover has a minimalist design that makes it compact and easy to slip into your coat pocket or bag.
THE FIELD NOTES COVER COMPANION
Field Notes' original 48-page notebooks are available in three variations – graph, ruled, or plain paper – or as a mixed 3-pack that includes one of each paper type.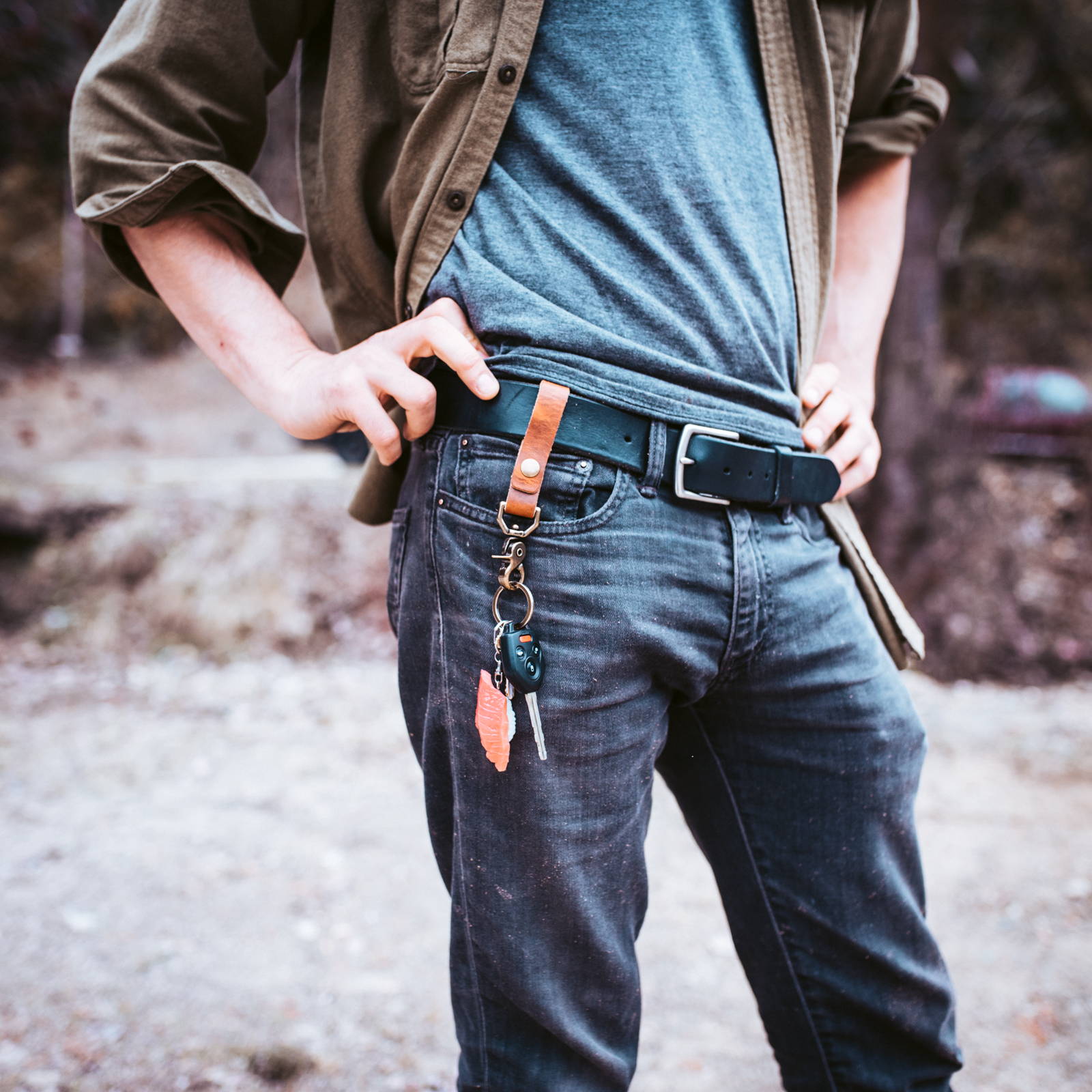 Our leather keychains are a significant way to organize your keys. They have a heft that comes with using premium, full grain Horween leather and solid brass hardware. Your keys will make a loud thud when they hit the table.
Our leather turntable mats look great, protect your vinyl and enhance sound. These slipmats reduce clicks and pops from static electricity and are easily cleaned compared to their cork or rubber counterparts.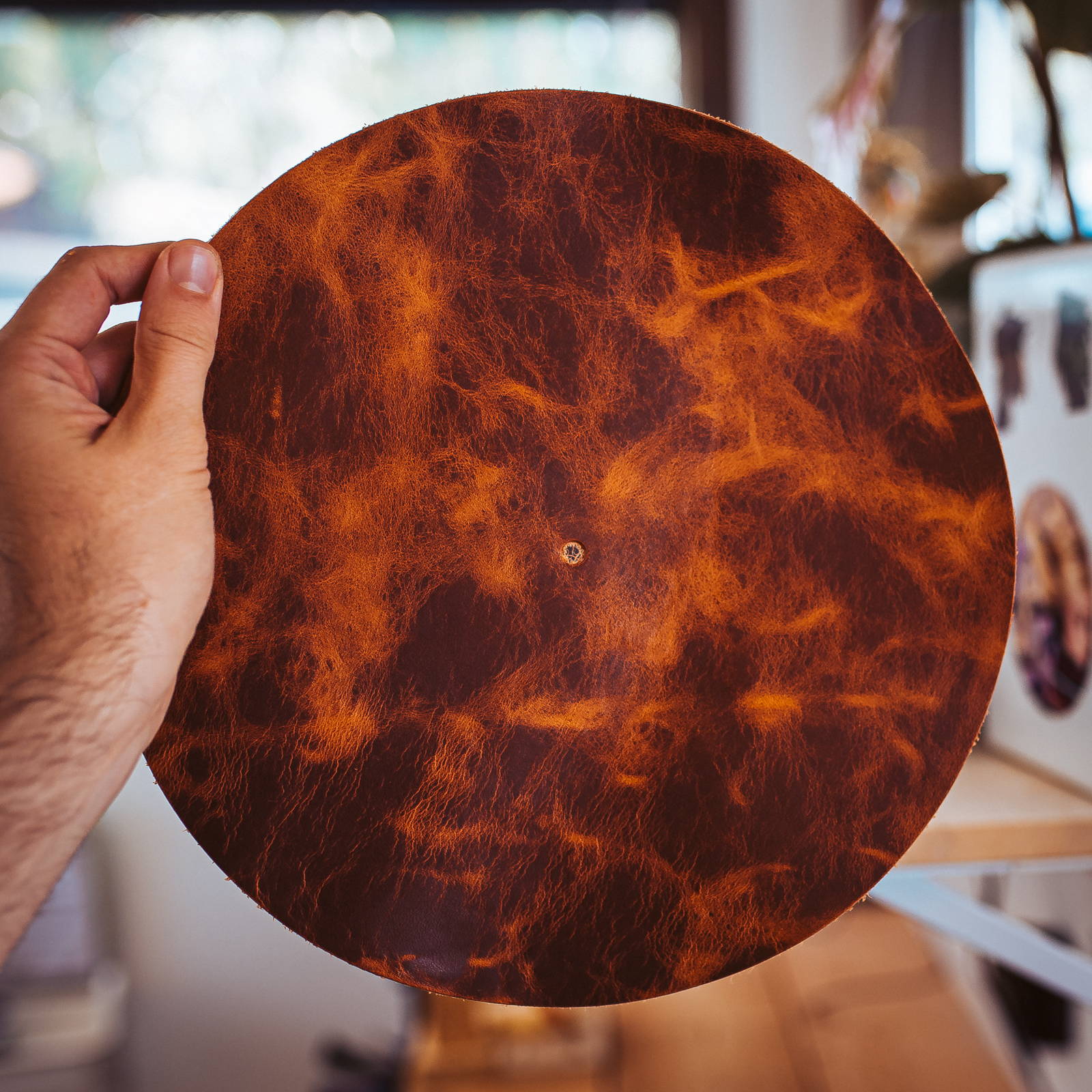 WATERPROOF, CONDITION & RESTORE
Our conditioning compound is made by hand and uses only natural ingredients. Use this to restore and cleans leather goods or as a preventative shield against mother nature. Bring your shoes or boots back to life and enjoy supple, smooth leather.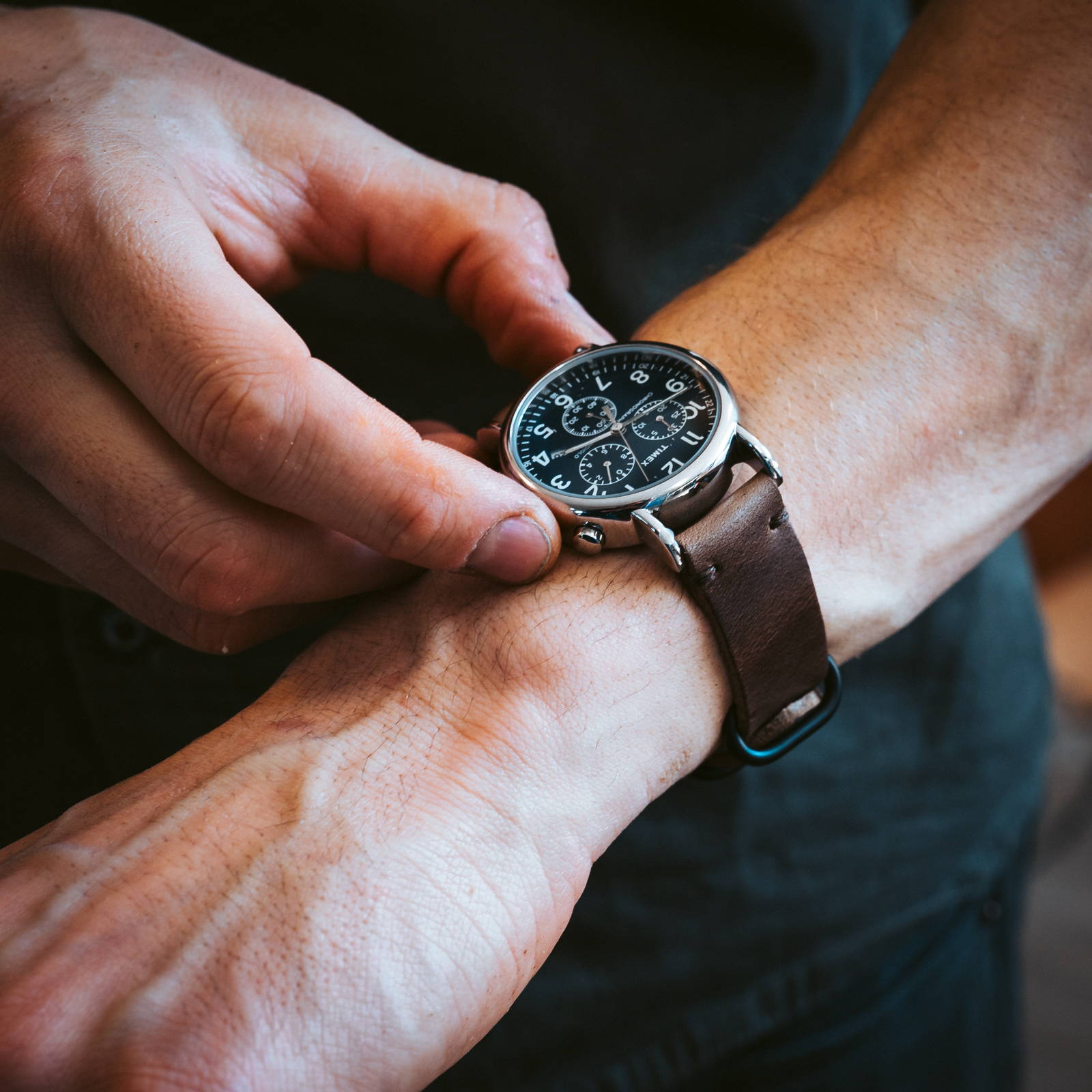 Our full-grain Horween leather means your watch strap will develop character and patina. We hand-sew this strap with thick Tiger Thread so it will never unravel or come apart. You can choose between a sleek matte black or stylish polished nickel hardware. A removable sliding keeper keeps your strap firmly in place.
Curious how your Pocket Profile ranks against all the others?