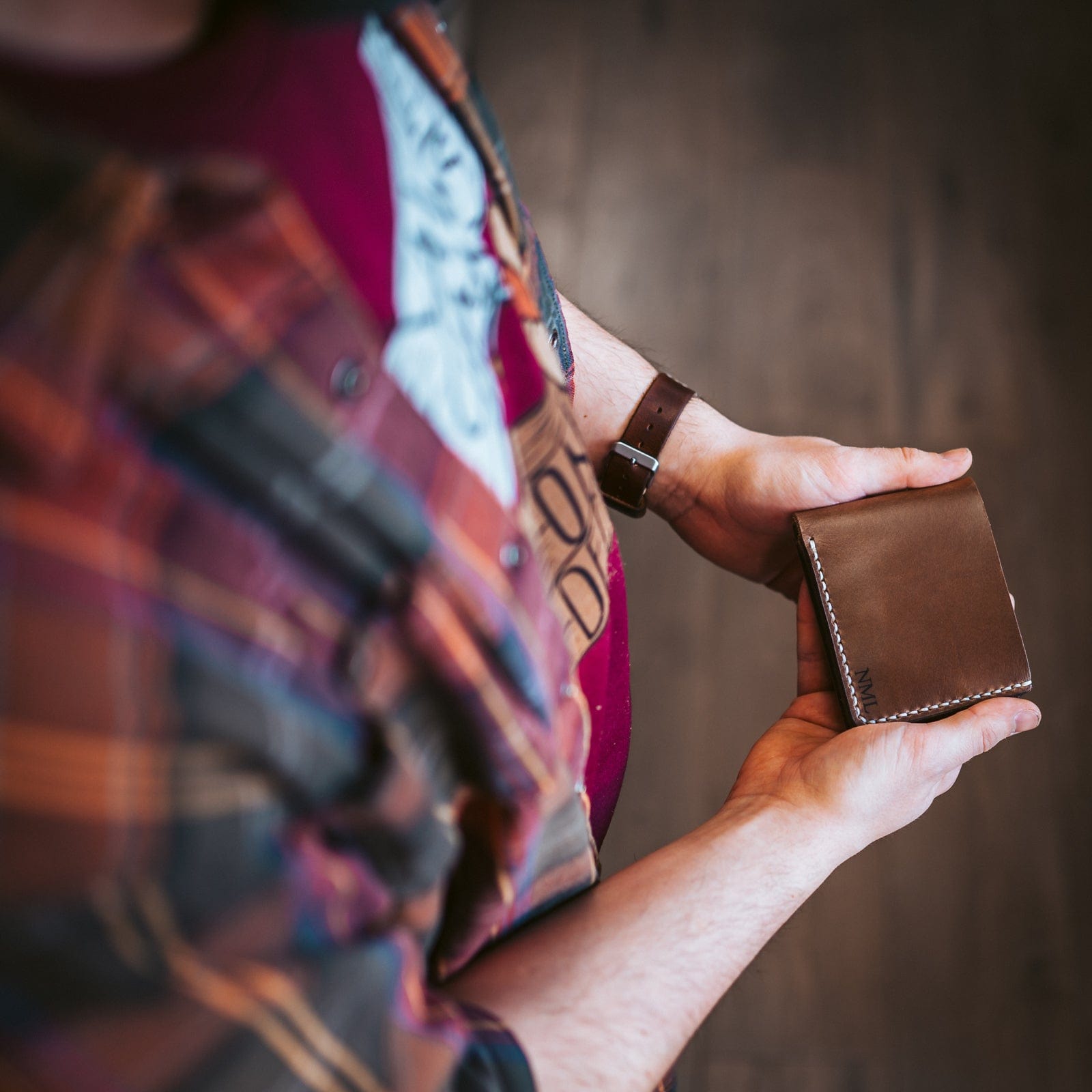 Your Popov Pocket Profile is:
You have a wide range of tastes and could be described as eclectic. You are a universal and worldly person that can't be pigeon-holed into one genre.

You get along with all walks of life and are easily relatable.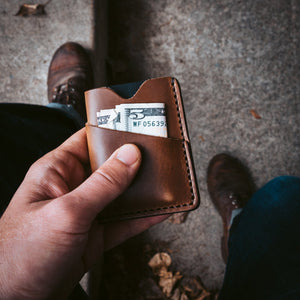 Card Holder
Drop your wallet while rock climbing, step on it by accident, or run over it in a car. Your experiences will add patina and character to this wallet, not destroy it.
Shop Card Holders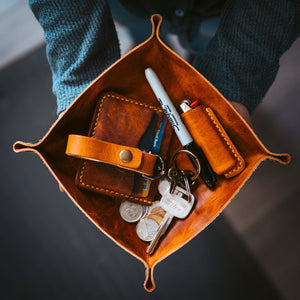 Valet Trays
The best place to throw your keys at the end of the day: our leather valet trays. Also the perfect travel companion to organize all your goods on the road and in hotels. Unsnaps and rolls up easily.
Shop Valet Trays
Turntable Mats
Our leather turntable mats look great, protect your vinyl and enhance sound.
Shop Turntable Mats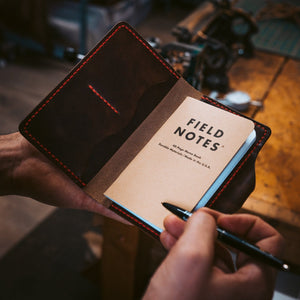 Field Notes Cover
This Field Notes cover has a minimalist design that makes it compact and easy to slip into your coat pocket or bag.
Shop Field Notes Covers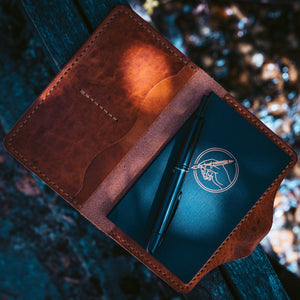 Note Keeper Pocket
This journal features Tomoe River paper and fits our Field Notes covers perfectly.
Shop Note Keeper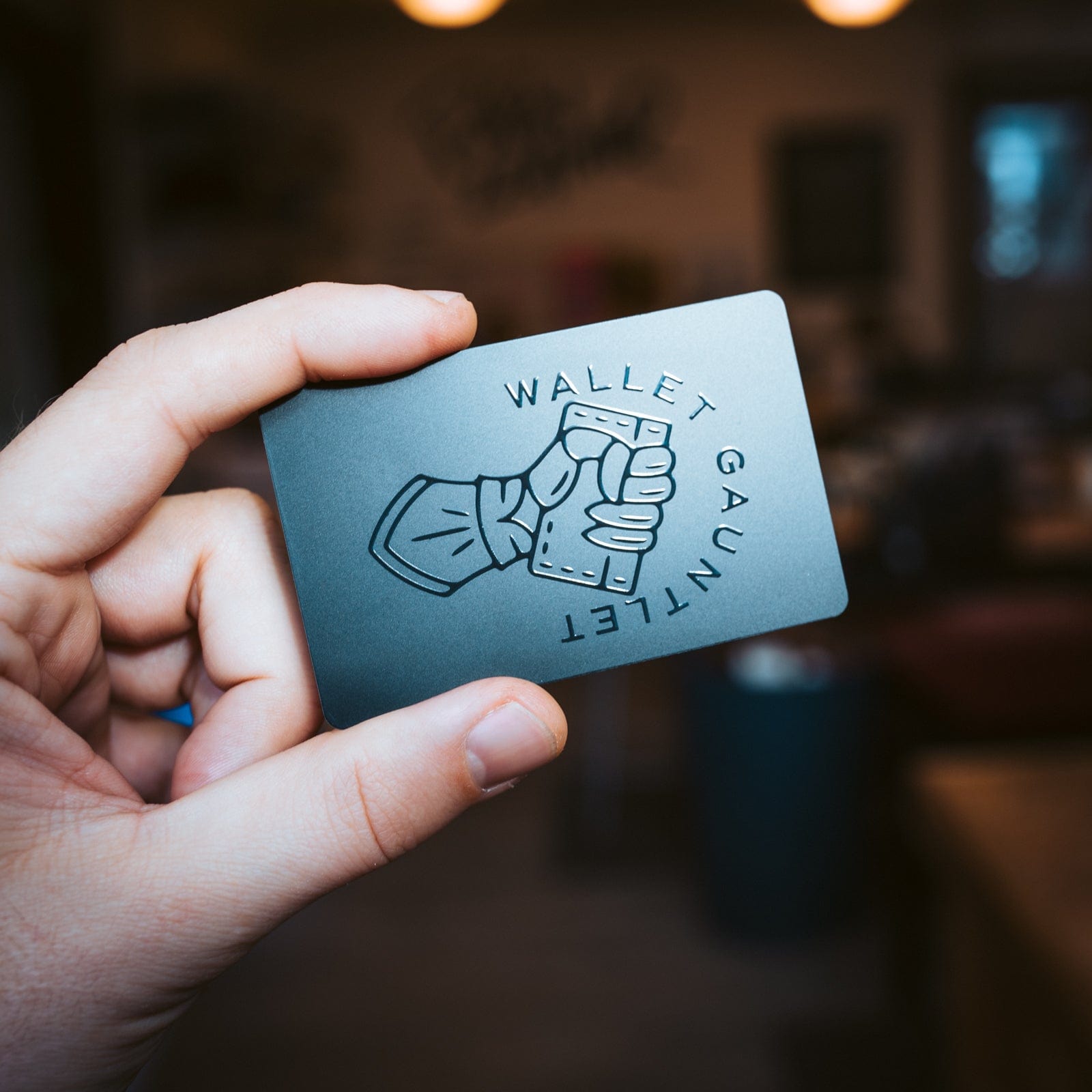 Wallet Gauntlet
This is our answer to RFID blocking wallets. The Wallet Gauntlet is a card you can use in any wallet (not just ours).
Shop Wallet Gauntlets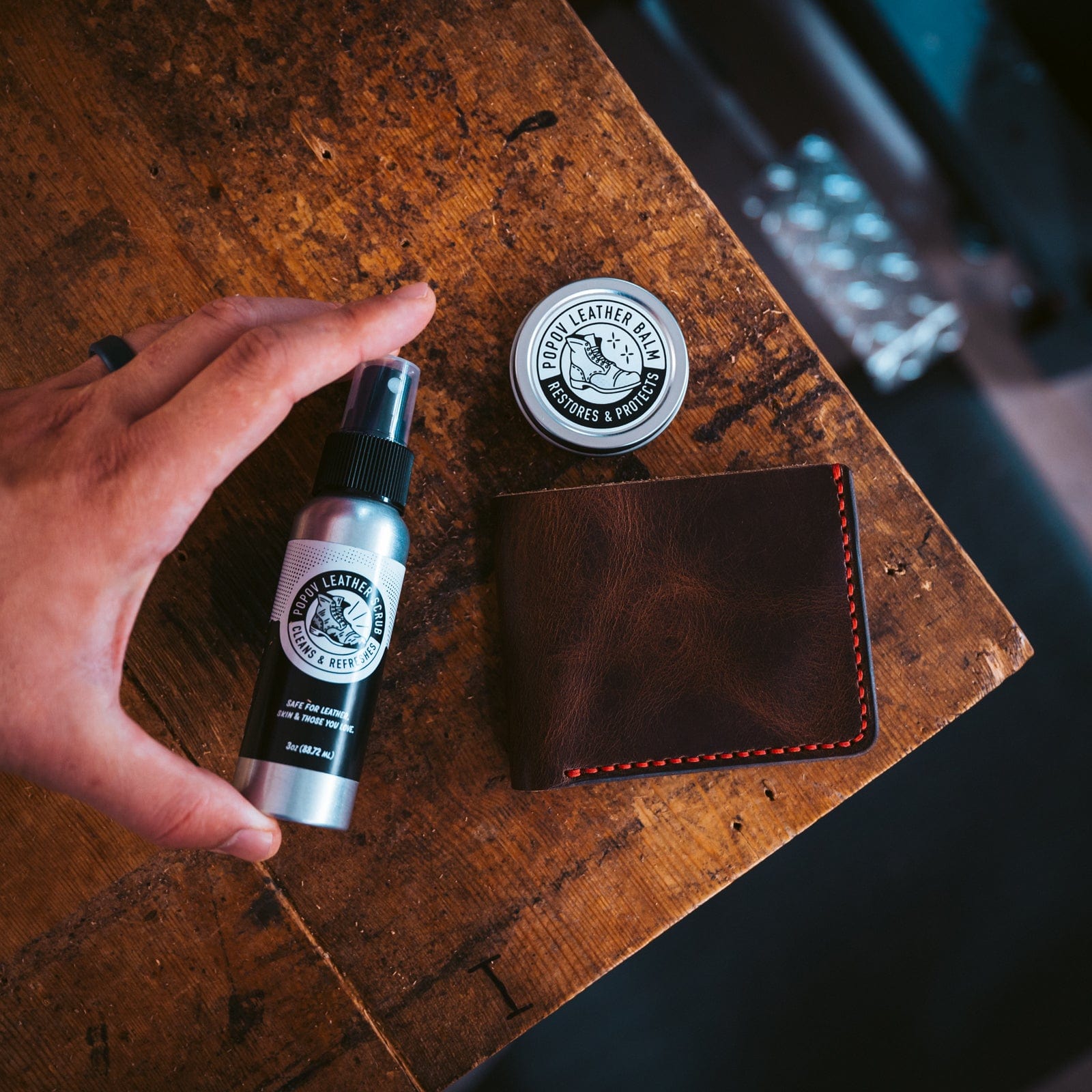 Leather Scrub & Balm
Get the ultimate protection for your leather goods with both our Leather Balm and Cleaner in one complete package.
Shop Scrub & Balm